Give your Graduates a moment they'll love... and keep them as Alumni Forever
Increase your alumni engagement and data quality by giving graduates a personalised GraduationClip
Struggling to get your recent graduates to engage as Young Alumni?
Use MyGraduationClip to bring them on board with a personalised GraduationClip
Increase Alumni Signup from single digits to over 75% of graduates
Universities that have worked with MyGraduationClip have seen their alumni signups sky rocket. Students feel part of something special when presented with a personalised GraduationClip.
How does it work?
MyGraduationClip is super simple! We do all the heavy lifting.
1. Inform your students of where to register
We will provide you with a link to a unique registration page for your university. You can survey your students here with any questions you like (find out what they are doing after graduation!).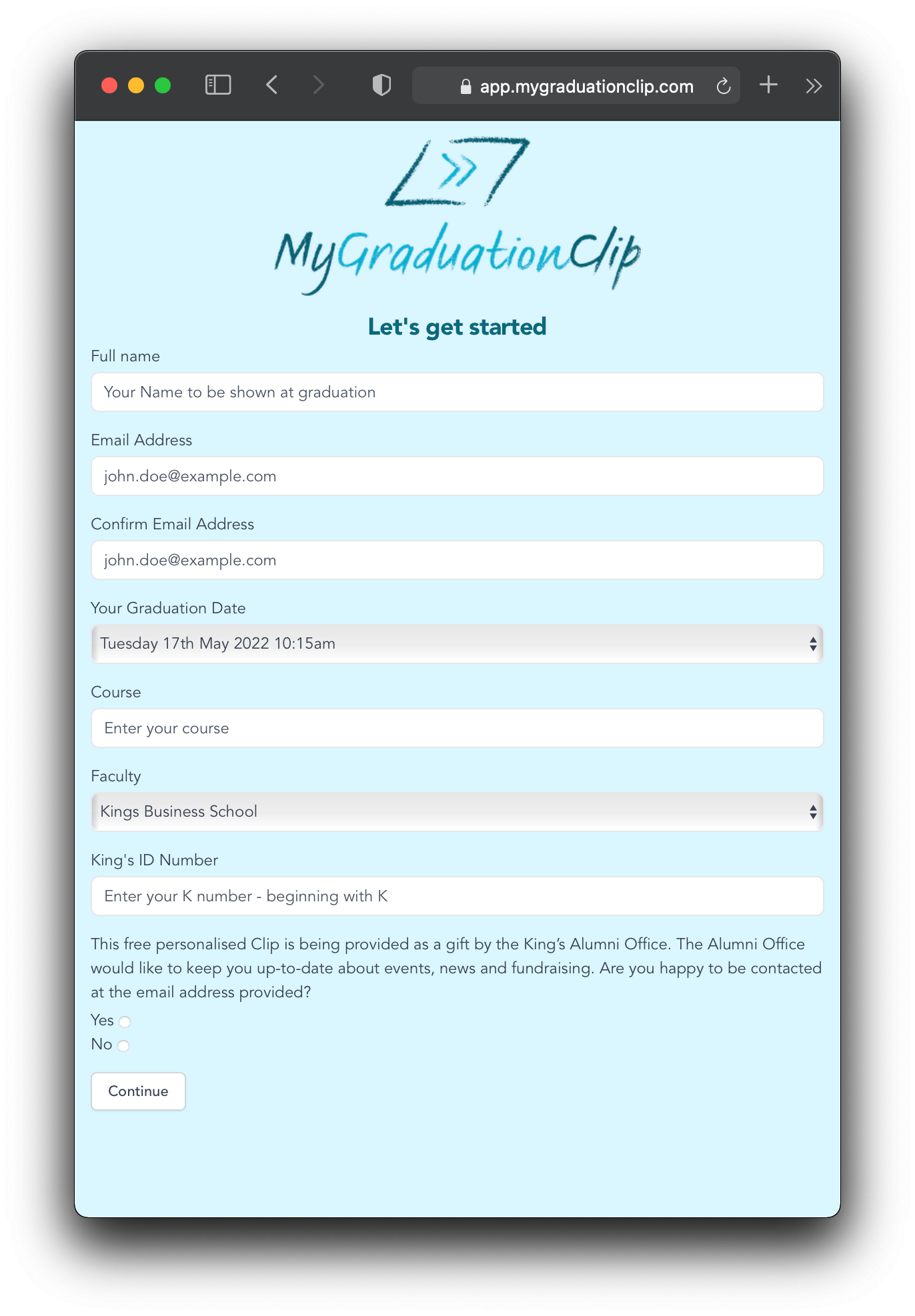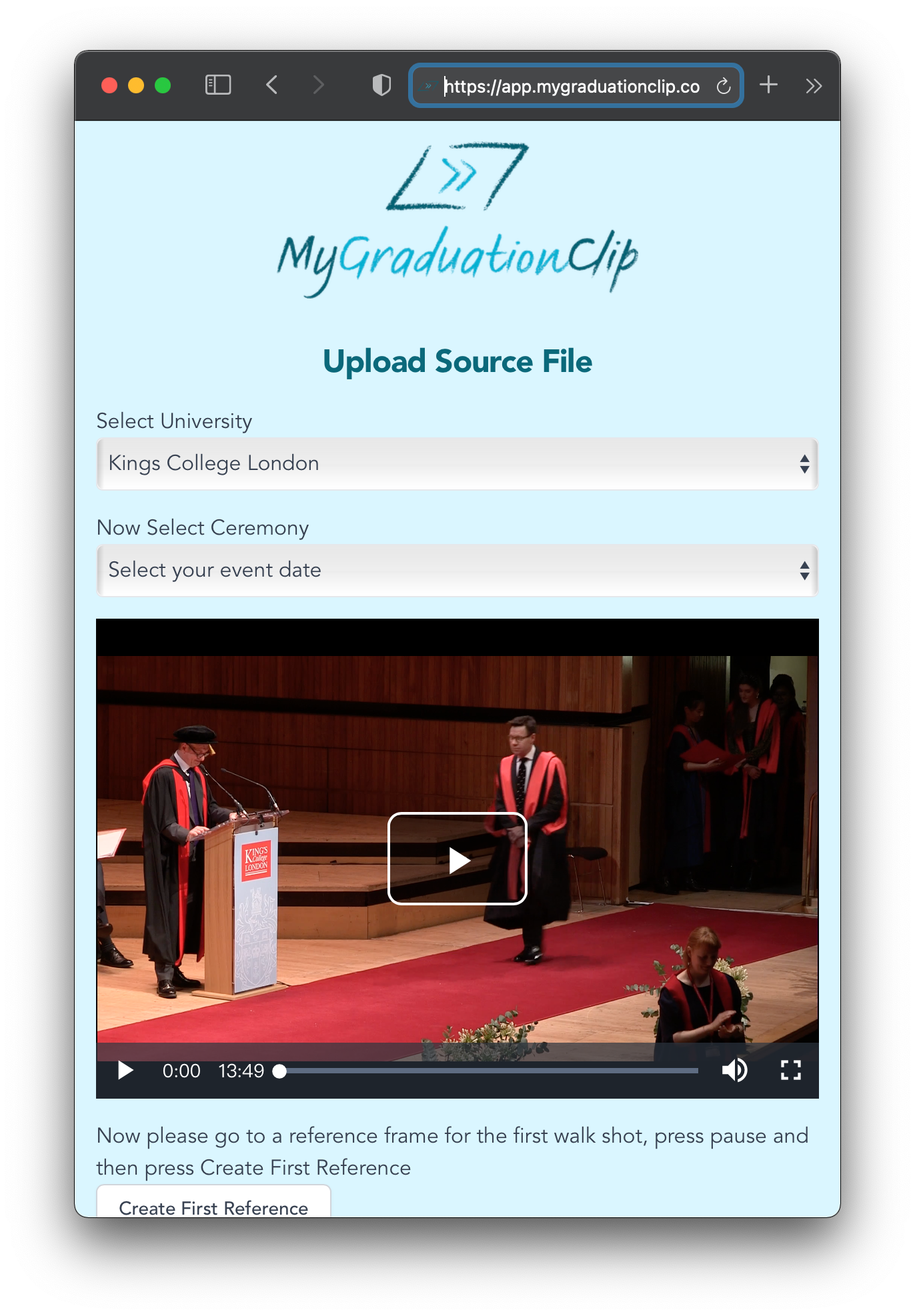 2. Upload your ceremony footage
Using our online portal, the video team at your event then uploads the ceremony footage.
3. That's it! MyGraduationClip handles the rest
You read that right! We handle everything else.No student lists
No complicated templates
Super easyAfter your footage is uploaded, MyGraduationClip automatically produces a personalised GraduationClip for each graduate, and sends it to them!Even better still, we provide you with detailed analytics!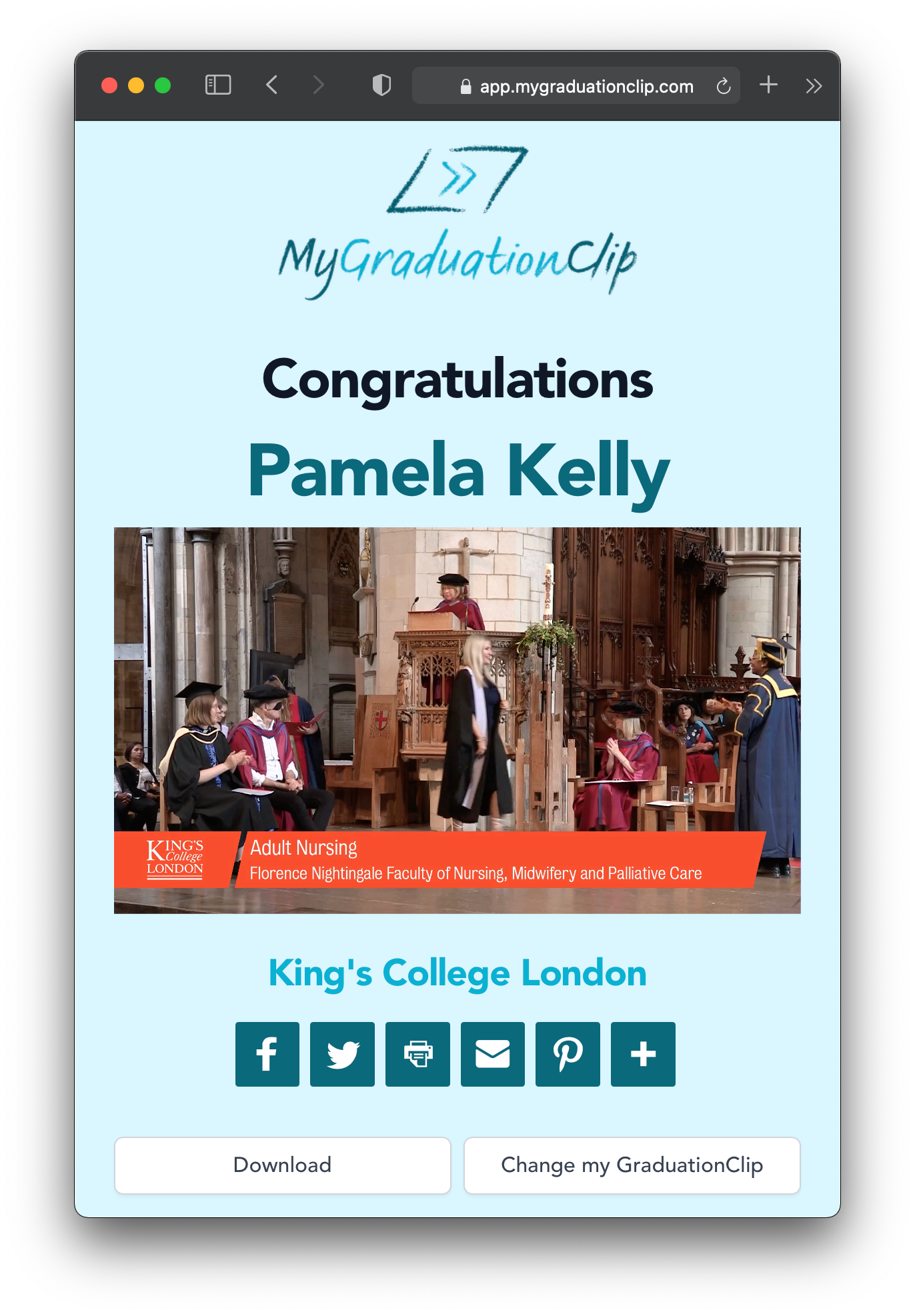 Do you want to increase alumni consent rates to over 75%?
Contact MyGraduationClip today and get your graduates engaged as alumni on the biggest day of their academic journey!
We will show you a demo with your ceremony footage!
Want to see how MyGraduationClip works? Need to be sure it can work at your event? Sign up below and we will show this at one of your old ceremonies!